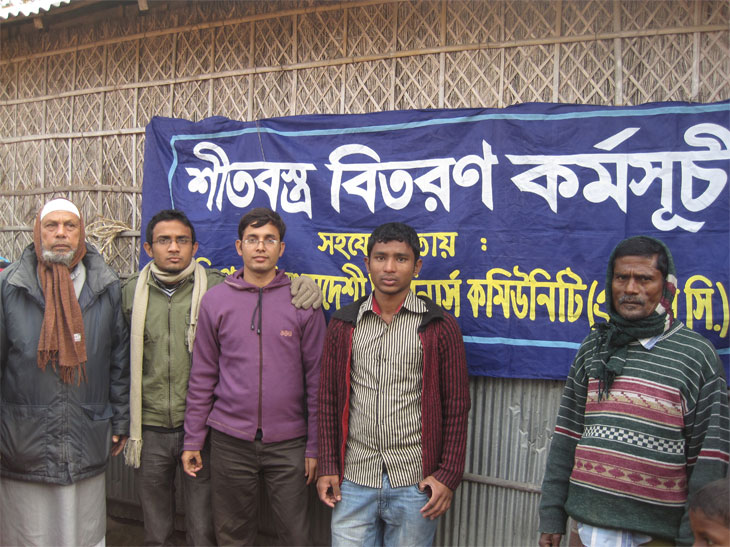 Blanket Distribution by SMC
'মোক এখান কম্বল দেন বাহে। ঠান্ডায় মোর ঘুম আইসে না। সারারাইত কুঁকে কুঁকে থাকং (থাকা)।  কাঁয়ও মোর খোঁজ -খবর নেয় না'_এভাবেই শীতে কষ্টের কথা বলছিলেন রংপুরের গঙ্গাচড়ায় তিস্তা বাঁধে আশ্রিত বানেশ্বরী (৭০)।
SMC(Bangladeshi Marine Community at Singapore) was encouraged for Blanket distributing Project after reading this news published on Daily Ittefaq on 10th Jan 2011. This could be a drop in the ocean compare to the demands however we need to start somewhere.
As you all may know, this time (2011) the country is facing severe winter especially the north Bengal people suffering the most. Every day there is news of elderly and poor dying for not having enough cloth to protect themselves from this severe cold.
Mr. Harun-ar-Rashid (21st) took the initiative to purchase and distribute the blankets. 750 blankets were purchased from Dhaka, shipped to the destination and distributed among the effected people.
3 Dhaka University students joined the local team in order to ensure most difficult part of the project smooth distribution.