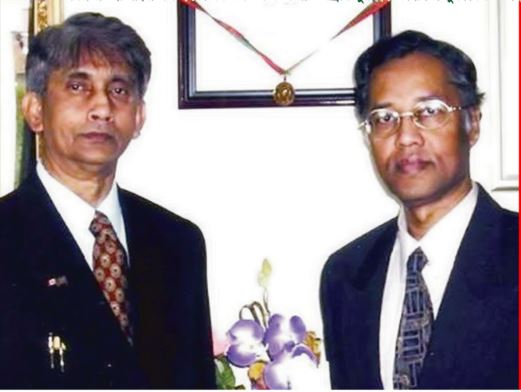 Abdus Salam (9th Batch) Received Independence Award (স্বাধীনতা পদক) ​2016
Our heartfelt congratulations for your extraordinary achievement and we all fellow Mariners are so proud for your highest National award, that you are decorated with স্বাধীনতা পদক.
Mar Engr. Abdus Salam (9th) was a Member of 10-Member "Mother Language Lovers' of the World (Canada)" along with another Bangladeshi Mr. Rafiqul Islam (Freedom Fighter) in the committee.  By the committee's initiative and proposal from Bangladesh Government, 21st FEB got recognition as the "International Mother Language Day" for the World by UNESCO on 17 NOV 1999.
For their unique contribution both FF Rafiqul Islam and MarEngr. Abdus Salam have been honoured with Independence Award (Swadhinata Padak)​2016. Mr. Rafiqul Islam expired on 13 NOV 2013 and the award was handed over to his wife.​
BMMOA has arranged a reception program for MarEngr. Abdus Salam and Mrs. Rafiqul Islam on 09 APR 2016 at Chittagong.
—————————–
Courtesy: Capt. Zillur Rahman (11 BD), President, BMMOA.