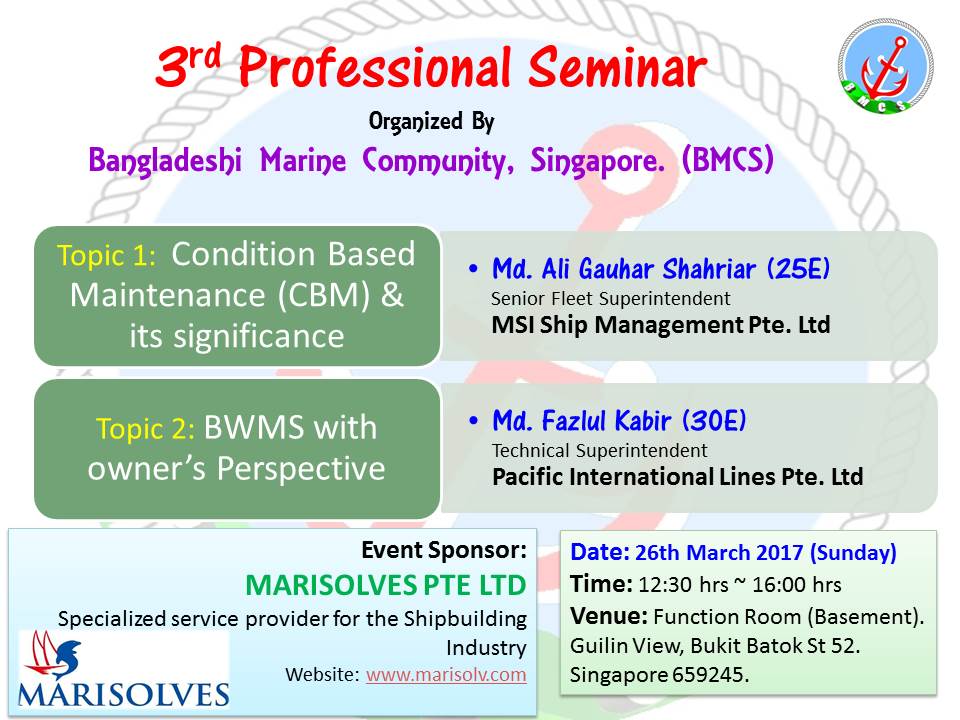 BMCS 3rd Professional Seminar : 26 March 2017
As a part of their professional commitment, BMCS (Bangladeshi Marine Community, Singapore) organized their 3rd professional seminar on 26 March 2017, Sunday at Guilin View Function Room, Bukit Batok St 52, Singapore 659245.
MARISOLVES PTE. LTD sponsored the event.

Both speakers presented their resourceful material on the current topics.
Topic 1: "Condition Based Maintenance (CBM) & its significance" Presented by Mr. Ali Gauhar Shahriar (25E). ** PPT Slides

A good number of BMCS members attended the event.
BMCS President and Secretary expressed their thanks to the audiences for showing their commitment towards the professional integrity.
Save