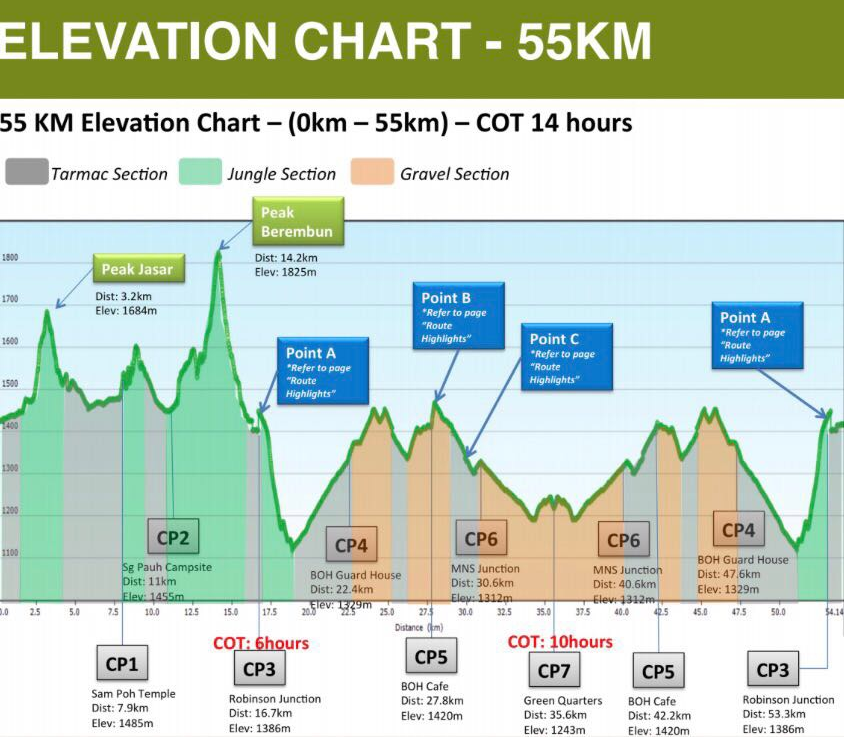 Cameron Ultra Trail 55km, 2017 : Mesbah (18)
I have been running past 5 years and participated 40 over running events (10km, half and full marathon) around SE Asia and Australia. I am attached to a running club where we practice running regularly and met many elite runners – who run in mountain trail too. Just to get a taste I intended to join a trail run with them, and here it is – The Cameron Ultra Trail (55 km with over 3,000 meters hill breaking) on 22 July 2017.
We had been trained 6 long months in the trails of Singapore (Mac Ritchie, Upper Pierce, Mandai and Bukit Timah hills (every Sunday). Also we were breaking stairs of 26 and 40 storey HDB residential building 3 to 6 times.
We studied the route of Cameron (below picture), held regular theory classes, signing on the event in time and booked the nearest hotel for 60 participants travelling from Singapore (SAFRA running club members).
(mountain trail, these photos taken on the event day)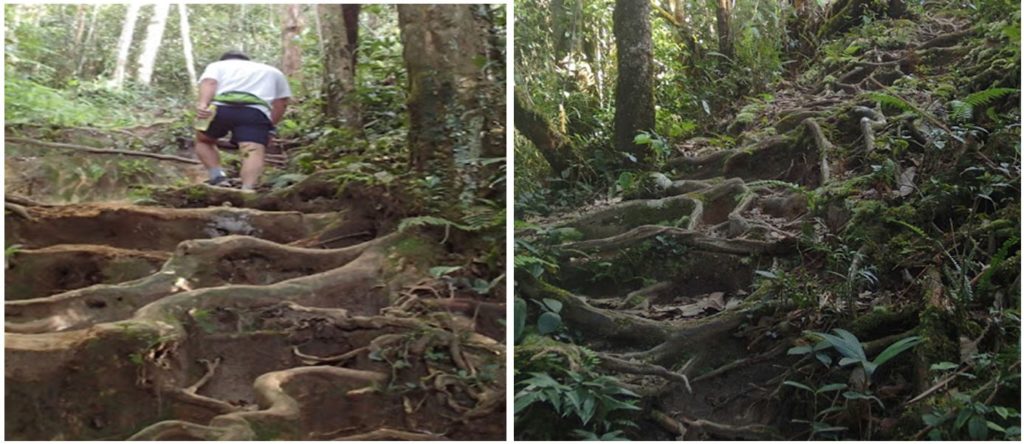 (these photos (from internet) able to give an idea how the mountain route would be)
Also we need to carry mandatory items for trail run that includes first aid box, head light, blinkers, drinking water, rain suit, blanket, wind breaker suit, cup/bowl, spoon, whistle, mobile phone etc. On top we need to dress up appropriately to sustain cold weather, rain, slippery surface. Also carrying some high calorie food for energy.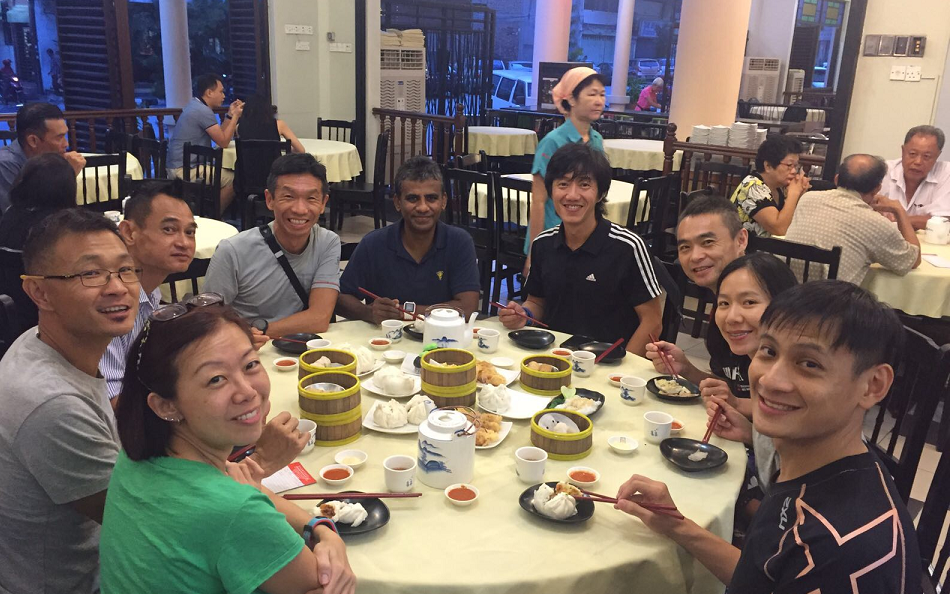 loaded ourselves with carbohydrates.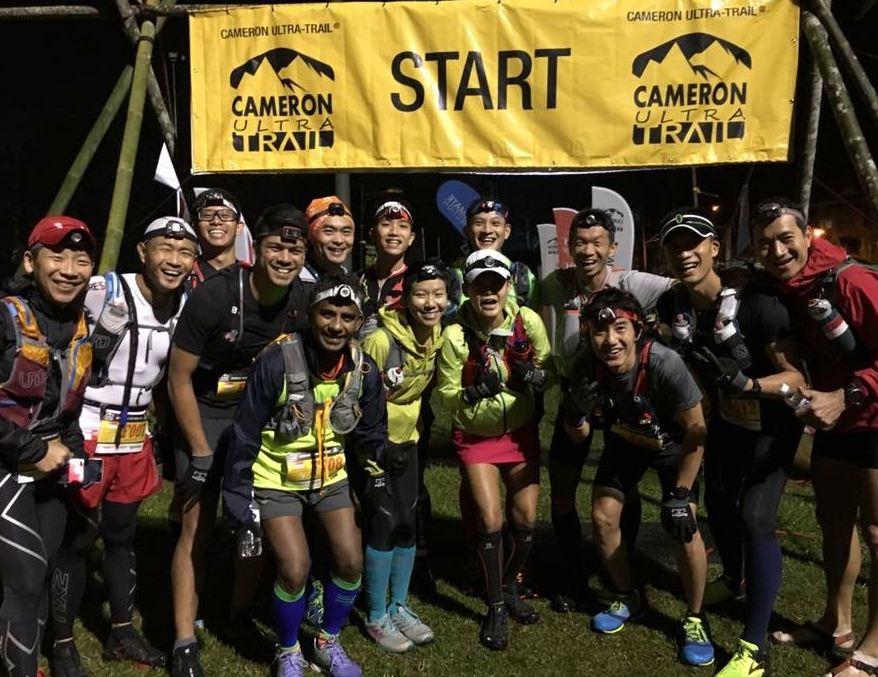 Finally we are on the start line at 4;40 am.
Race started 5am (22 July 2017) and we had to clime the first mountain with the headlight and reached the CP1 (Check Point 1) after 79 minutes (8km). The Marshals noted our bib numbers also electronic reader note the moment I reach any check point and information available on-line (internet and mobile apps), so that all our running colleagues know where we are. Also our family members can monitor from distance.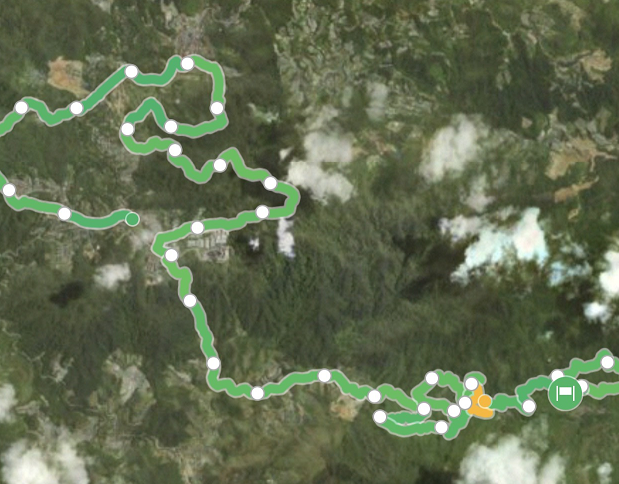 We had been using our own GPS tracker
Day light break while descending from the 2nd mountain and highest 3rd mountain summit is 1,824 meters. We could not see the peak (under cloud) and psychologically got a bit depressed as if heading towards infinite sky.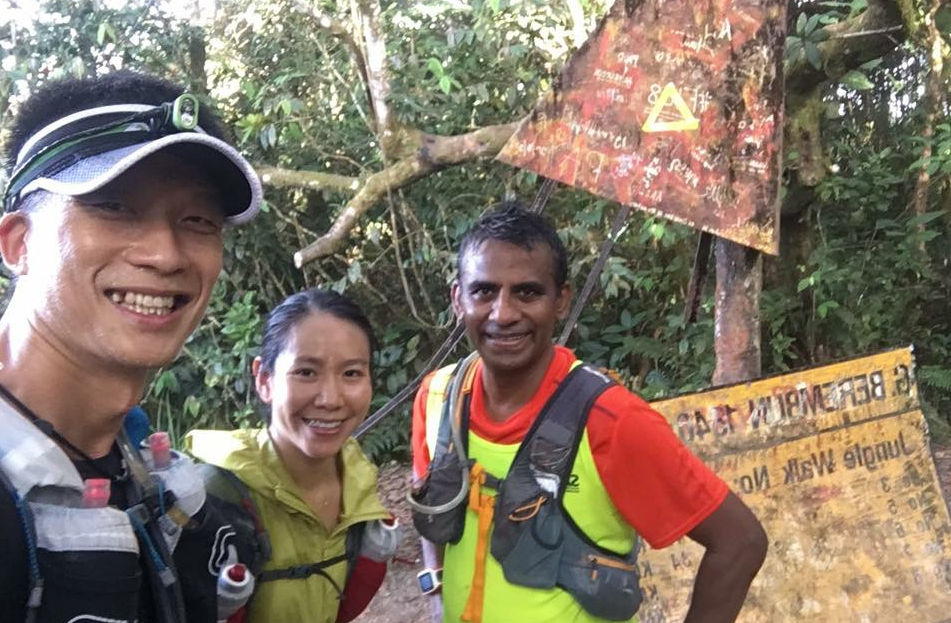 At the summit with two running club members
Going down the summit was painful – I am bad in climbing up and worse in climbing down. Many elite runners flew past over my shoulder and vanished inside down-hill jungle.
But I did not realise the horror movie awaiting ahead, half way down to 3td mountain – Robinson Fall – steep and slippery.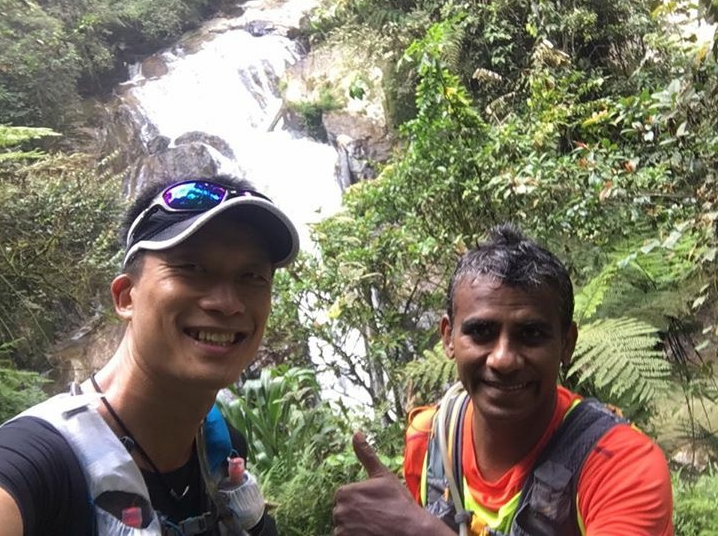 Probably luck favoured – climbed down Robinson Fall without incident
Then we came to mild hilly up-road and reached tea plantation areas – the panoramic and stunning mountain view gave additional strength and energy to carry on.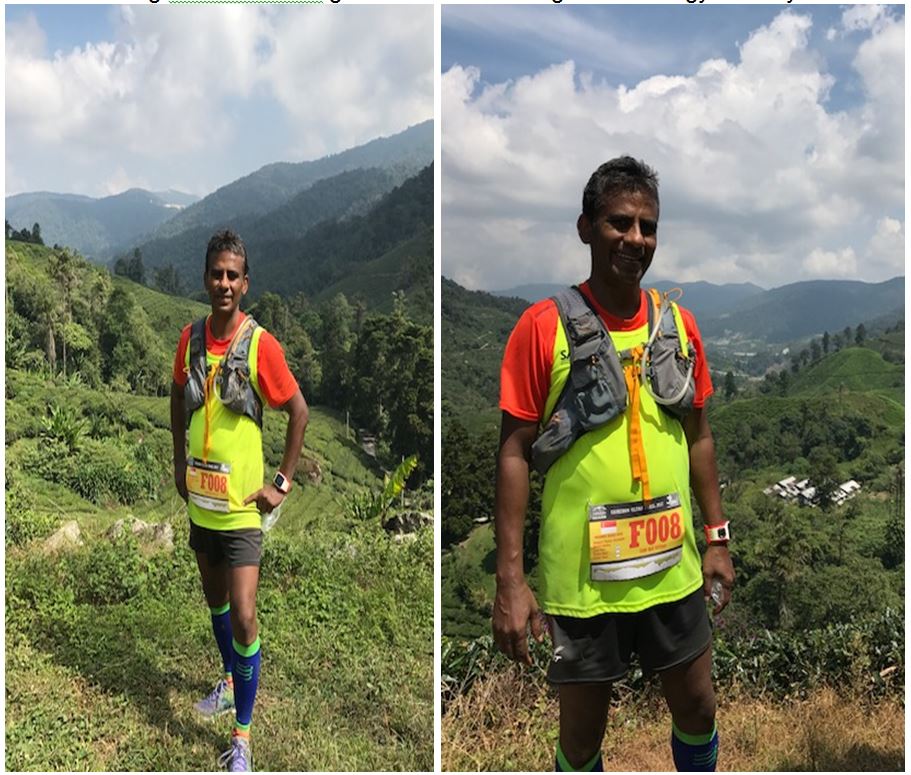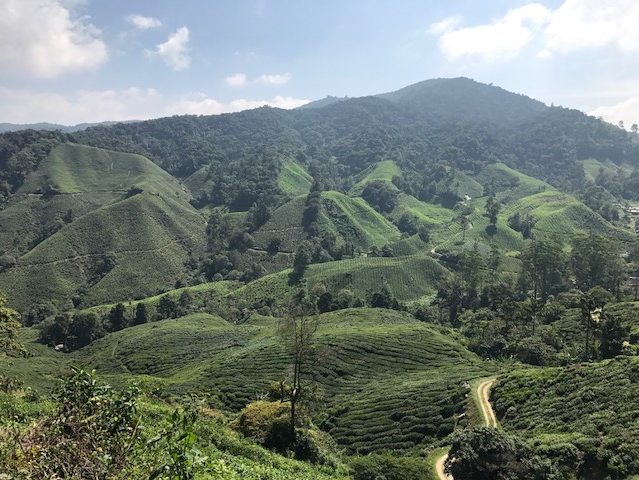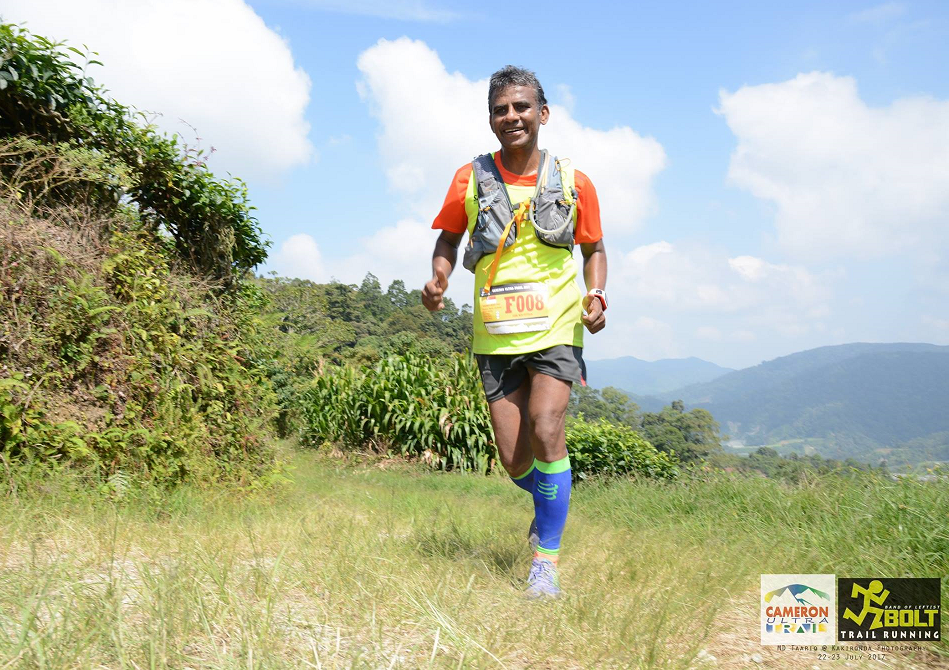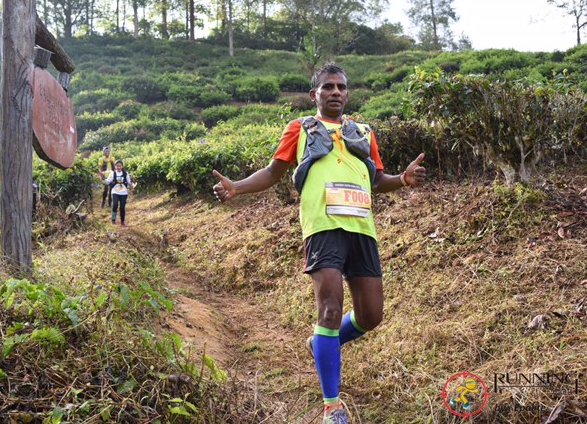 Running through the Boh Tea garden (some photos taken by professionals and sent via Face Book).
I said climbing down the Robinson fall (at 17th km mark) was like a horror movie, I overtook many runners on the sloppy tea garden and they were all scared of another nightmare – climbing up the Robinson fall. Reaching Robinson Fall (in return passage) you completed 53 km, once you can climb the fall up, you are left with less than 2 km to reach finish line.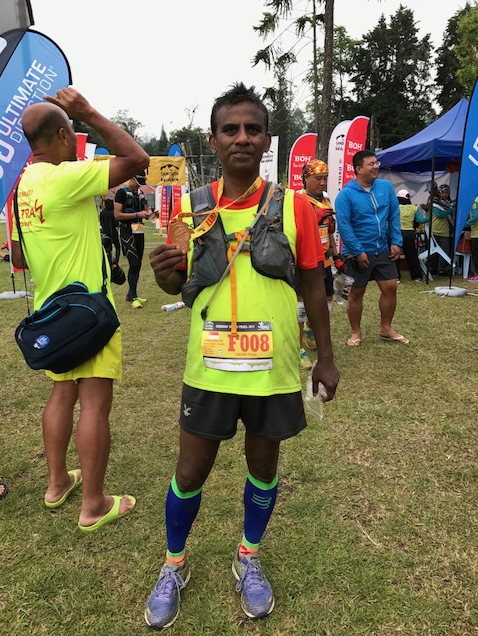 Finally reached to the finish line – the most emotional moment of a runner.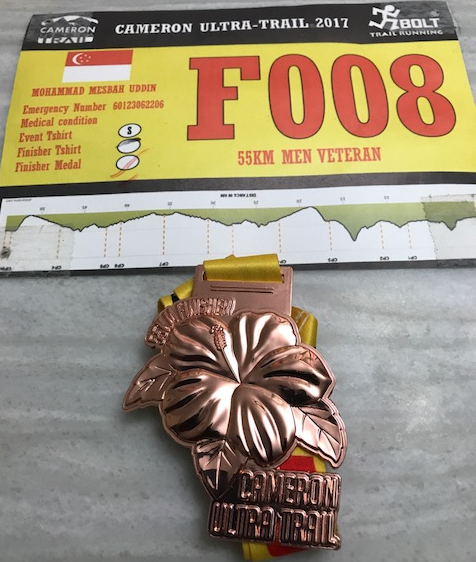 My Race bib and finisher medal.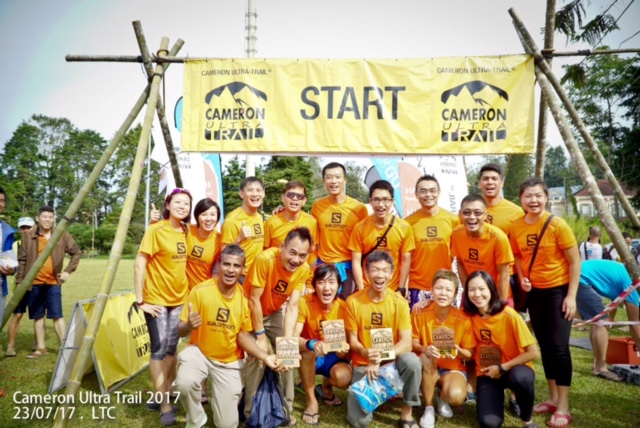 My running colleagues from SAFRA Punggol (on completion race)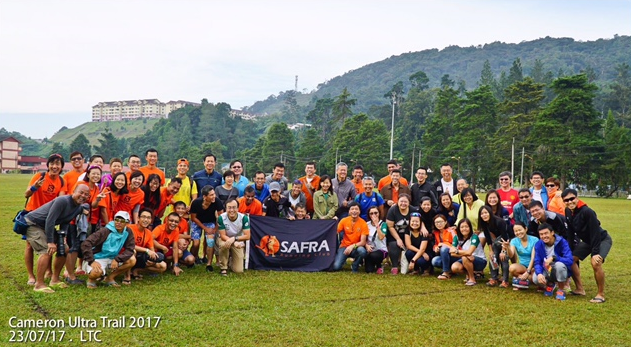 Full SAFRA Team from Singapore (On completion race).
Somehow I climbed the fall and met our trainers Kim Hong and Raymond. I got unbelievable energy and speeded up to finish line.
Running in trail and dense mountain jungle gave me a better feeling how the flora expand their species and its their everyday fight each other to survive. We have advantage over them – mobility, and we don't hear their protest and don't care when we destroy them.
---
Mesbah (18N), Singapore.