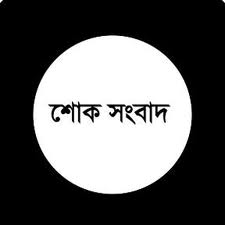 Capt. Quddus Passed Away
All our Respected Seniors & Beloved Juniors, Assalamu Alaikum,
With very sad heart, this is to inform you all that our respected Capt. Quddus Sir Passed Away on6th September at 10am at Chittagong.
Innalillahi Wainnailaihe Rajeun.
As we know that he was also father of our Capt. Samsuddin (16th Batch), Capt. Salauddin (22nd C Batch) & Engr. Imamuddin (24th C Batch).
His Namaze Janaja held on the 06/09/2014, Saturday after Asar Prayer at Halishahar H bolck Masjid.
With Kind Regards
Baten (18th Batch), Singapore
—————————————————–
Few words about Late Capt. Quddus :
The attendance at the Namaze Janaza of late Capt. Quddus showed how the marine community loved him. I had the chance to sail under him as an uncertificated Second Mate on board M.V. Sylhet for a very short while and I came to learn how fatherly he was to his subordinates . He and Capt. S. A. Choudhury were instrumental in helping me out to proceed for my Second Mate's exam on time in the UK in1976.
His integrity of character and steadfastness to a just cause was revealed when the Merchant Marine Officers Association was fighting for enhancement of our service conditions in BSC in the year 1979. He was like a Guardian Angel to us and it was a pleasure having him on our side in our fight for our rights. OMay Allah bless his soul and grant him Jannah.
Kind regards
Capt Shafiq Bhuiyan (08)
———————
In  Banglar Torony I sailed with Captain Quddus Sir. He was very soft spoken and caring to his officers and crew. I have many memories with him by which this legendary person will be alive through out. May Allah swt forgive him and grant him Zannatul ferdaus. May Allah swt also give courage and strengths to his family members to bear this Irrecoverable losses.
Kind regards
Engr. M N Karim (8c)
———————