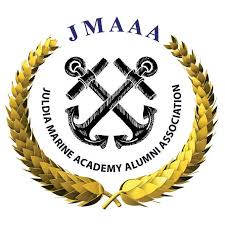 JMAAA 12th Gathering at Dhaka on December 30, 2017: Seminar and Annual Dinner
Juldia Marine Academy Alumni Association (JMAAA) proudly announces their 12th Gathering seminar and annual dinner.
You are cordially invited to the 12th JMAAA anniversary gathering.
Date:

December 30, 2017, Saturday – Dhaka, Bangladesh

Venue:

Six Season Hotel, Overlooking Gulshan Lake, House #19, Rd No 96, Gulshan 2, Dhaka 1212.
Information hotline: Tel. +880 2 832 2991 or email info@juldians.org
RSVP: info@juldians.org or

Mr. Sadrullah Mansur (Noor), Mobile +880 1711534301
Captain Quamrul Hossain, email:qhossain7@gmail.com, Mobile +880 19 1252 0116
Highlights "Distinguished Mariner of the Year" awardees: Will be announced
Programme Details : December 30, 2107 Saturday
5-7 PM: Seminar (Topics under consideration).
7-7.30 PM: Mingling
7.30-11 PM: Speech by the Chief guest, award ceremony and dinner
The Dinner will be Buffet with table service for the very seniors only.
Menu: 4 Salads, 2 Appetizers, 1 Soup, 13 Main Course, 4 Dessert, followed by Tea/Coffee
A formal announcement will be developed soon.
Magazine: Please send your articles for the annual magazine. Articles should be maximum 2000 words in Microsoft word format.
Topics should be maritime related. Some deviations maybe accepted upon management clearance. No fictions or poetries please.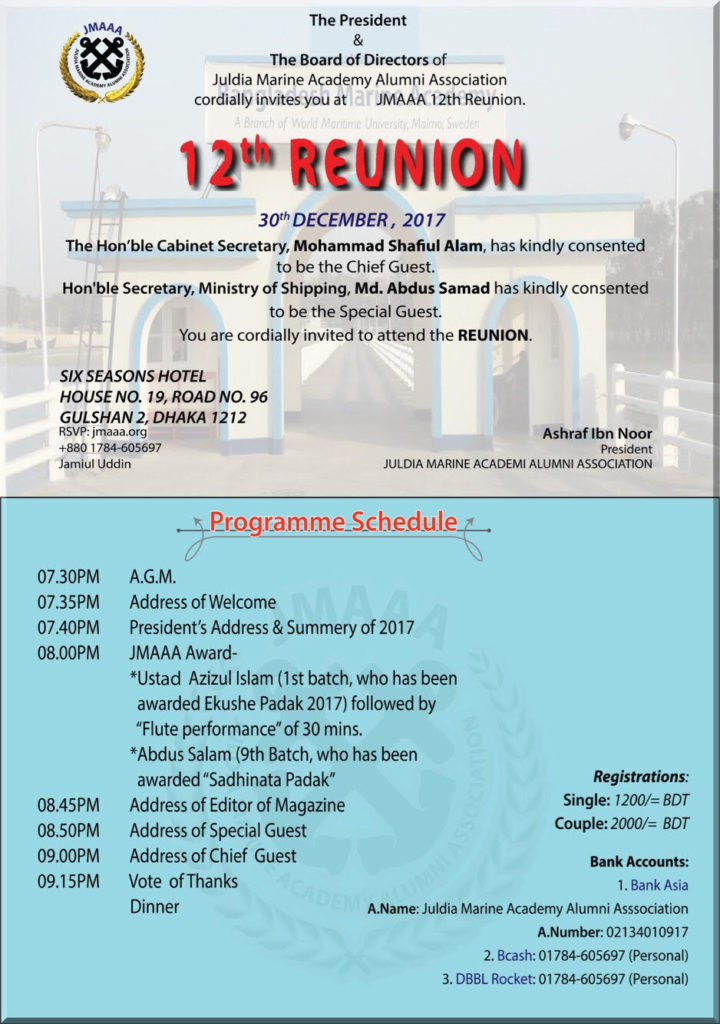 ---
Courtesy: http://juldians.org/