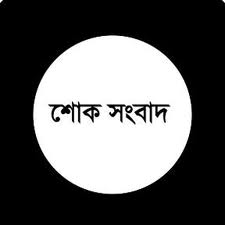 S. M . Shaheen ( 26 N) Passed Away
Dear All,
With heavy heart just to share that Capt. S. M . Shaheen ( 26 N) died at Dhaka Yesterday (23rd March 2016) morning due to cardiac arrest.
(Inna Lillahi wa inna ilaihi raji'un).
His body will be buried at Dinajpur at home place by today evening.
May Almighty Allah (SWT) let his soul rest in heavenly peace and grant him Jannat-ul-Ferdous on the day of final Judgement.
Our deepest sympathy for all the members of the bereaved family.
We pray to Almighty Allah (SWT) to give the family enough strength to bear this irrecoverable loss.
Courtesy: Ataul Majid (26N), Singapore