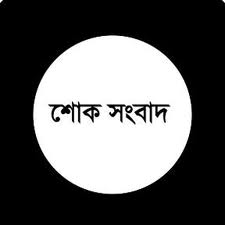 Salahuddin Ahmed Chy (1st Batch) Passed away

With great sadness, would like to inform all mariners that, Ch.eng Salahuddin Ahmed Chy of 1st Batch has passed away today afternoon in Dhaka (Inahlillahi……..razeun) on Sunday, May 10, 2015.
His Namaje Janaja carried out after Isha in Boshundhara residential Area.
Our deepest condolences for the loss and hope the family get courage to overcome the loss.
Courtesy: Md.Munir Hussain (27C) || Master Mariner. MNI.
————————————————
As per our database record, his Cell was: +880 1715 222 999; Residence: +880 2 8960 301
We are all deeply saddened to hear this very sad news.
On behalf of all our fellow Mariners around the globe, please convey our deepest condolences to his family members.
Let's all keep him in our daily prayers.
May Almighty grant him Jannah.
Dear Zillur Sir (11, Bangladesh), understand that you are out of Bangladesh until 16 May 2015.
Please convey our deepest condolences to his family members once you are back in Dhaka.
I will consolidate all the condolences emails & will post at a later date.
Kind regards
Baten (18, Singapore)