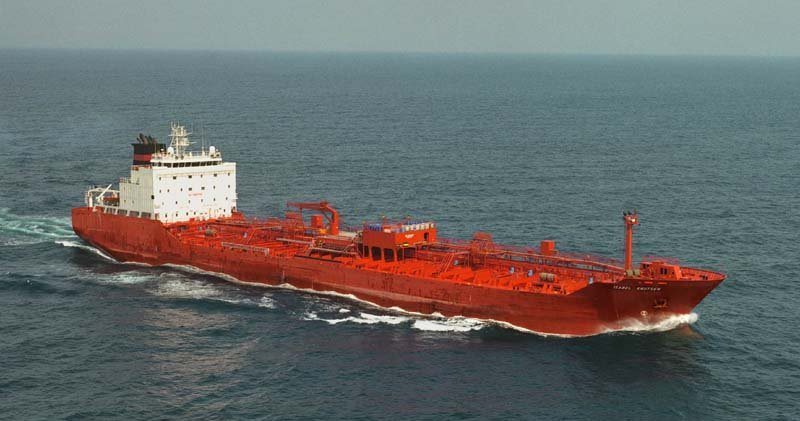 [SMC Magazine 'নোঙর'] The Last Day Of My First Ship: Rashed Bin Kamal (29)
It was December 1996. I was on my first ship (M.T PETRO CONCORD) as Deck Cadet and completed 15 months Sea-Time. Just 1 week back, I enrolled myself in Singapore Maritime Academy for July 1997 session and submitted the required course fees. I felt so elated with the thought that after completing another 6 months on the same ship, I would become eligible to sit for the Class 3 exam. I engulfed myself with studies and started taking preparations for the upcoming exams. But I had no idea what really was waiting for me on that Sunday morning that really took me by surprise and all my plans went almost haywire.
That time I was keeping 04-08 watch. Ship was loading oil in Shell, Singapore terminal and upon completion of loading, she was scheduled to sail out for China for discharging. During my morning watch, I started feeling abdomen pain on the right side of my abs. I somehow completed my watch and met the Captain (Myanmar national) and reported about my pain. He sent me to PSA building where we had a Company (Petro Ships Pte Ltd) appointed doctor. Radio Officer (Myanmar national) accompanied me and helped me a lot. Without his help, I would not have made it to the doctor. I was simply unable to walk. The Radio Officer took a cab and helped me to reach the doctor.
After examination, the doctor suspected that it could be appendicitis pain and advised me to rush to Alexandra hospital. I obliged accordingly. The Radio Officer took me there and got me admitted. He had to go back to ship as the ship completed loading and was about to sail. I almost had tears in my eyes thinking that my ship is sailing out without me. All my personal effects were lying onboard the ship and I was lying all alone in the hospital bed! I thought I would never see my first ship again, would never meet my ship mates again and that made me emotionally drained.
Same afternoon I had my operation. According to the doctors, it was in the last stage and if I happened to delay even an hour, the appendicitis could have burst and I could be in dire straits! Thereafter I had to stay in the hospital for 2 weeks. My Company Operation manager and Crew manager met me at the hospital and I felt little better. Still I feel that those 2 weeks in the hospital were the worst days of my life. I did not even inform my family about the operation just to avoid unnecessary panic. In my mind one scary thought kept bugging me all the time that how to finish my remaining 6 months Sea-Time before July to start my Class 3 classes in Singapore Maritime Academy.
All the doctors and nurses were very co-operative and they took best possible care of me. Especially the young doctors were very kind indeed. In their free time they would sit with me and chit-chat a lot. That really saved me from boredom. After 2 weeks of treatment I was released and I flew back to home. Everyone at home was pleased as well as surprised to see me. I had to answer so many questions just to satisfy their inquisitive minds.
Then 2 weeks at home and I had to fly to Singapore to join another ship to complete my remaining 6 months Sea-Time. It was really a touch and go situation. I could finish my 6 months Sea-Time just 2 days before my Class 3 course started. I thanked Almighty immensely and that day I realized one thing all over again. No matter how immaculate we are in our plans, no matter how impeccable and determined we are towards our goal; it is the Almighty who decides everything. Even the every second breathing of the billions are being taken care by Himself.
Had the vessel sailed out to China before my pain started, probably I would not be sitting in front of my PC to write this story. Because, it is not always so easy to arrange medical evacuation from sea. And that time the South China Sea was very rough because of strong monsoon. But Almighty had surely other ideas and I was saved because of His sheer magnanimousness. Still I do always thank Almighty for that act of kindness and will always do so as long as I breathe.
[Rashed Bin Kamal is from 29th batch of Marine Academy Bangladesh. Worked in Petro Ships pte ltd, Ocean tankers pte ltd, GBLT, World tankers Pte Ltd, Eitzen chemical tankers. Currently working as Master in Ishima Pte Ltd.]