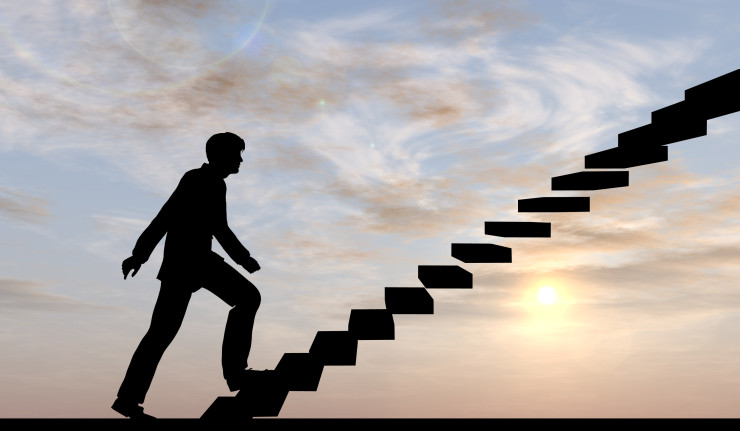 The Achievements of Bangladeshi Mariners : Mubashir Ahmed Khan (2E)
I have read with interest the article "Our Pride and Inspiration" written by our popular dear friend F.R. Chowdhury dated 22nd August 2016.
The achievements of Bangladeshi mariners in general and those of the Juldians in particular are so many that if written down, it will form into a thick book. What F. R. Chowdhury has written is tip of the iceberg.
I venture to write a little bit about the tremendous work done by the Bangladeshi mariners not only in Bangladesh but in other countries also, e.g. Australia, Malaysia, Singapore, Hong Kong, Canada, USA and United Kingdom.

The number (approximately 90) of Bangladeshi MSc. graduates from the World Maritime University, Malmo, Sweden is twice the number (approximately 45) of Pakistani graduates from this University. In the field of Maritime education, the achievements of Bangladeshi mariners are worth mentioning and commendable. In Bangladesh itself, a number of Marine Colleges are being successfully run by dedicated Bangladeshi mariners.

The Juldia Marine Academy has produced a large number of talented mariners. It is difficult to sum up the great work done by the Academy in this article. This Academy has been inducting female cadets also which is admirable. Moreover, a four years bachelor degree programme has recently been started at this esteemed Institution. The Commandant of the Academy, Dr. Sajid Hussain is PhD and has lately been appointed as IMO Maritime Ambassador by the Government of Bangladesh (Ministry of Shipping) and IMO Secretary General Dr. Kitack Lim. Credit goes to Dr. Sajid Hussain.

In the United Kingdom, you visit any Maritime College and you will find one or two Bangladeshi lecturers. So far as the UK Maritime and Coastguard Agency (MCA) is concerned, it is to a great extent, controlled by the Bangladeshi mariners. There are presently more than fifteen Bangladeshi Surveyors/Examiners working with MCA. It is interesting to note that UK has been a leading maritime country and now in this very country, maritime rules and regulations are implemented by no persons other that mariners of Bangladeshi origin. What a miracle! The credit definitely goes to the dedicated and hardworking Bangladeshi mariners with high standard of professionalism. This is an achievement which all Bangladeshis should be proud of.
In the middle of 2015, an IMO conference was held in London. In this conference, a record number (ten) of Bangladeshi mariners participated as delegates representing three countries i.e. Singapore, UK and Bangladesh. It is a remarkable achievement. I don't know whether this has been highlighted in Bangladesh press or not. These mariners are heroes who work behind the scene and are rarely visible. The noteworthy aspect about these mariners is that the majority of them come from average middle class families. It is due to their God gifted intelligence, hard work and dedication that they reached the peaks of their professional careers.

Now I mention some Bangladeshi mariners who have been doing excellent jobs in their respective marine fields. Mr. Zillur Rahman (25 E) is presently working as Global Maintenance Manager for Shell Petroleum based in London. His brother Captain Faizur Rahman has so many degrees as shown on his business card. He is stationed in Tilbury and doing excellent work. Mr. Zillur Rahman's second brother Captain Mujeebur Rahman is also a mariner and working in Bangladesh. The late father of these three mariners Captain M L Rahman was Pakistan's Senior Nautical Surveyor before 1971. After Liberation ( I would call it Separation), he became Commandant of Marine Academy Juldia. He acted as Principal Officer Mecanlile Marine Department (POMMD) also at Chittagong. Mr. Zillur Rahman informed me that his brother in law is also a mariner. So it is a unique family of outstanding mariners and an example of good work and contribution in maritime field.

A glowing example of excellence is that Captain Moin Ahmed who has been appointed as Director General of International Mobile Satellite Organisation (IMSO) stationed in London. It is no doubt a prestigious position.

I shall mention a few more talented mariners from Bangladesh. Mr. Ashfaqul Haq (13 E) is Marine Manager of Suncor Energy, the biggest Energy Company of Canada. Mr. Ashfaqul Haq is a very efficient and intelligent mariner. Captain Mizanur Rahman (18 N) and Captain Shahid Akhtar (21 N) are doing excellent jobs with the UK Maritime & Coastguard Agency (MCA). Other mariners are Mr. Furqanul Qauder and Mr. Zakirul Bhuiyan. Credit goes to Mr. Baten who has started work on Global Professional Mariners Database. It is a praiseworthy venture. Another prominent mariner is Captain M. Anam Chowdhury, who has been working as Beaching Master, Marine Surveyor and Consultant, stationed in Chittagong.

From the second Batch are Sheikh Shahahuddin, Mr. Abdul Haq, C F Zaman and Captain Noor Ahmad. Sheikh Shahahuddin had been teaching for a long time in Singapore. Now he teaches at some Maritime Institute in Bangladesh. Mr. Abdul Haq retired as POMMD (Chittagong) and is now settled in USA. Mr. C F Zaman was Surveyor of German Lloyds in Bangladesh for many years. He has been doing very useful work e.g. looking after hospital ships in Bangladesh. All four were not only my batchmates at the Academy but close friends also. I must mention Shaheen Khan of 31st Batch. Then Captain Khairul Anam, Principal Surveyor, In Charge with MCA, needs no introduction. He is also the main figure behind the annual get-together functions of Bangladeshi mariners held every year regularly in Norwich, UK. I have been attending those functions regularly (I missed only once).

So far as honourable F.R. Chowdhury is concerned, he is an institution, the seniormost mariner from Bangladesh. He has held key maritime posts both in UK and Bangladesh. He is now retired and settled in London but he still continues writing useful and informative articles on marine topics. There are other mariners also worth mentioning. Mr. Azizul Haq (3N) was Extra Master. He held key posts e.g. Commandant, Marine Academy, Technical Director and then Managing Director of Bangladesh Shipping Corporation (BSC). Then the first Extra Chief Engineer from Bangladesh was Mr. Azizul Islam. Mr. Abdul Majid of 3rd Batch was Superintendent in BSC, later on, he held important technical post in Bangladesh Oxygen.

Captain Qazi Ali Imam has been successfully running International Maritime Academy in Dhaka. Our friend Sharif Atiqur Rahman was Member Engineering, Chalna Port Authority. Marine Engineer Mr. Hanif Dewan, who had been teaching in Malaysia, has recently been appointed as Deputy Commandant of the newly established Liberian Maritime Training Institute (LMTI). It is an extraordinary achievement. Also Mr. Ali Azfar (20N) has been appointed as Advisor in Australian Maritime Safety Authority (AMSA) Canberra. These are all hero mariners of Bangladesh. From the 1st Batch, late Salahuddin was the leader of the new emerging mariners of Bangladesh. He was Senior Superintendent in BSC, later on set up his own company in Chittagong related to marine repairs and other activities.

Khundkar Noorul Wahab (IE) was the First Engineer Examiner of Bangladesh. On behalf of Bangladesh Government, he looked after IMO affairs also. Mr. Noorul Wahab conducted a workshop on Marine Pollution Prevention, Control and Response at the Academy from 24th to 28th April 1983 with collaboration of IMO. I attended this workshop and the certificate is still lying with me. Mr. Noorul Wahab was a real Asset of the Bangladeshi marine community. Our friend Mr. Qasim Bhai of 3rd Batch is still going strong and works with MCA at Aberdeen (Scotland). Then there is Captain Ghulam Hussain whom I met recently at the 40th year of Chishti Bhai's marriage celebration ceremony in London. Chishti Bhai belongs to 3rd batch and has sailed as Master for many years. Captain Ghulam Hussain is currently working as Accreditation Manager with the Nautical Institute, London. Mr. F R Choudhary has mentioned in his article Mr. Hussain Imam of 2nd batch (N). Mr. Hussain Imam was in the Physics Department of Dacca University, (I was in the Mathematic Department).We appeared in the written examination together for admission to the Academy at Dacca College. We went together for the interview chaired by Commodore M. Asif Alvi (the Commandant). After selection, we both travelled together by train from Dacca to Chittagong to join the Academy. It was in 1963 (probably 1st of October). Mr. Hussain Imam was a brilliant cadet always topping the nautical class in all examinations. He got the best Nautical Cadet Award.

The list of talented Bangladeshi mariners is endless. It is difficult to mention all of them. I may write soon an addendum to this article explaining how I was motivated to write it. I hope to mention the names of some more Bangladeshi mariners left out here. Please note that in near future, you will insha'allah be reading my second article entitled "I remember, Marine Academy Juldia Chittagong" It is hoped that you will find it interesting.
With best wishes to all Bangladeshi mariners.
---
Mubashir Ahmed (Khan) (2E)
E-mail: mubashira2050@gmail.com
London 03.03.2017