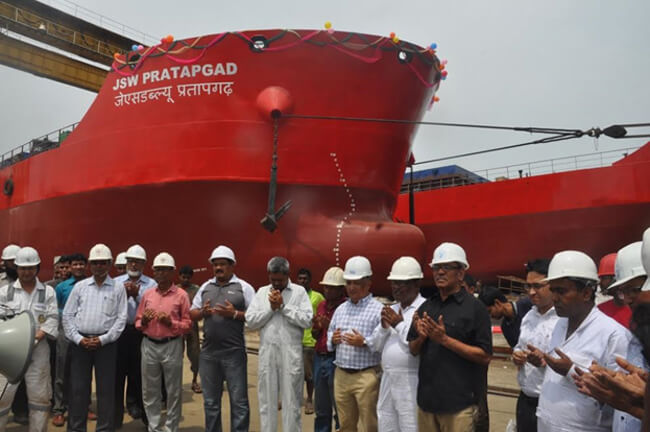 WMSHL Launches Largest Ship Made In Bangladesh Successfully
Western Marine Shipyard successfully launched first of ten 8000DWT Mini Bulk Carrier, JSW Pratapgad on 29th March. This is the largest vessel built so far in Bangladesh, marking a milestone in the country's emerging shipbuilding industry.
It was an emotion packed ceremony where the spectators expressed deep satisfaction over the progress of building & quality of construction. The Vessel has an overall length of 122.25 meter (401feet), will be in operation in the route of Indian Sea and it is being manufactured in compliance with Indian Register of Shipping (IRS), a classification society.
It is mentionable that, In 2015 Western Marine signed a deal with JSW Jaigarh Port Ltd. India for building 10units of Mini Bulk Carrier, JSW Pratapgad is one of them which has been launched. The ceremony was attended by the owner of the vessel, official of Western Marine and host of well-wishers. JSW Infrastructure Ltd. Head of Finance Mr Devki Nandan has expressed his satisfaction over the progress of building and quality of construction.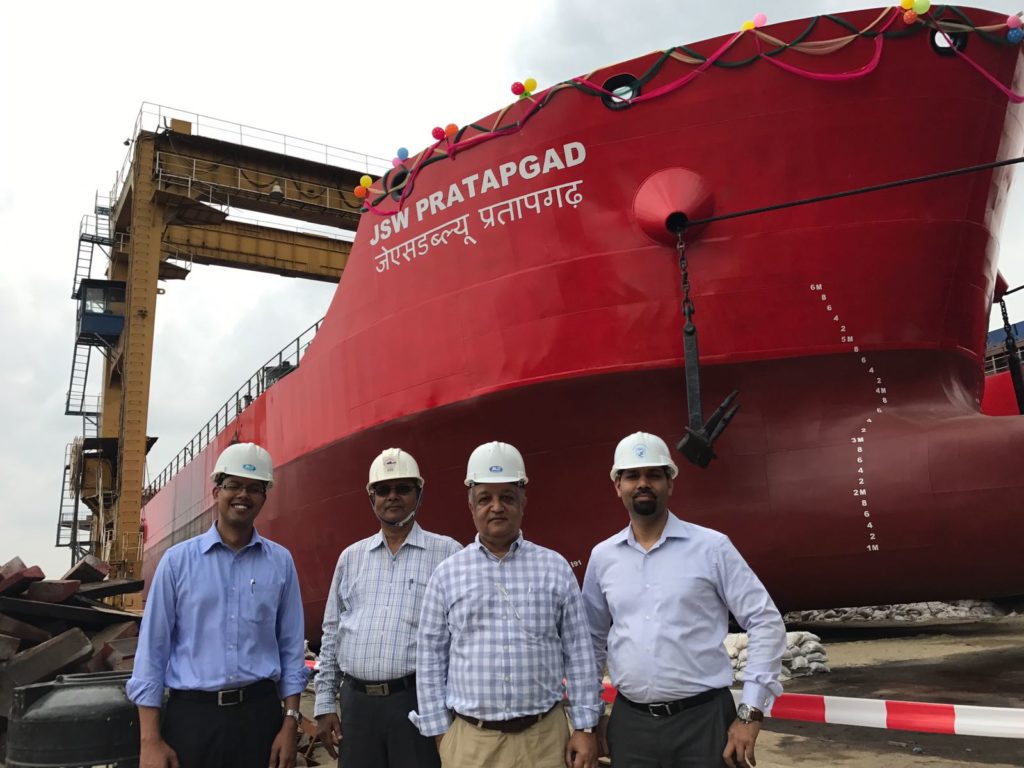 You tube Video Link:
——
courtesy: Western Marine Shipyard Ltd & Marine Insight.