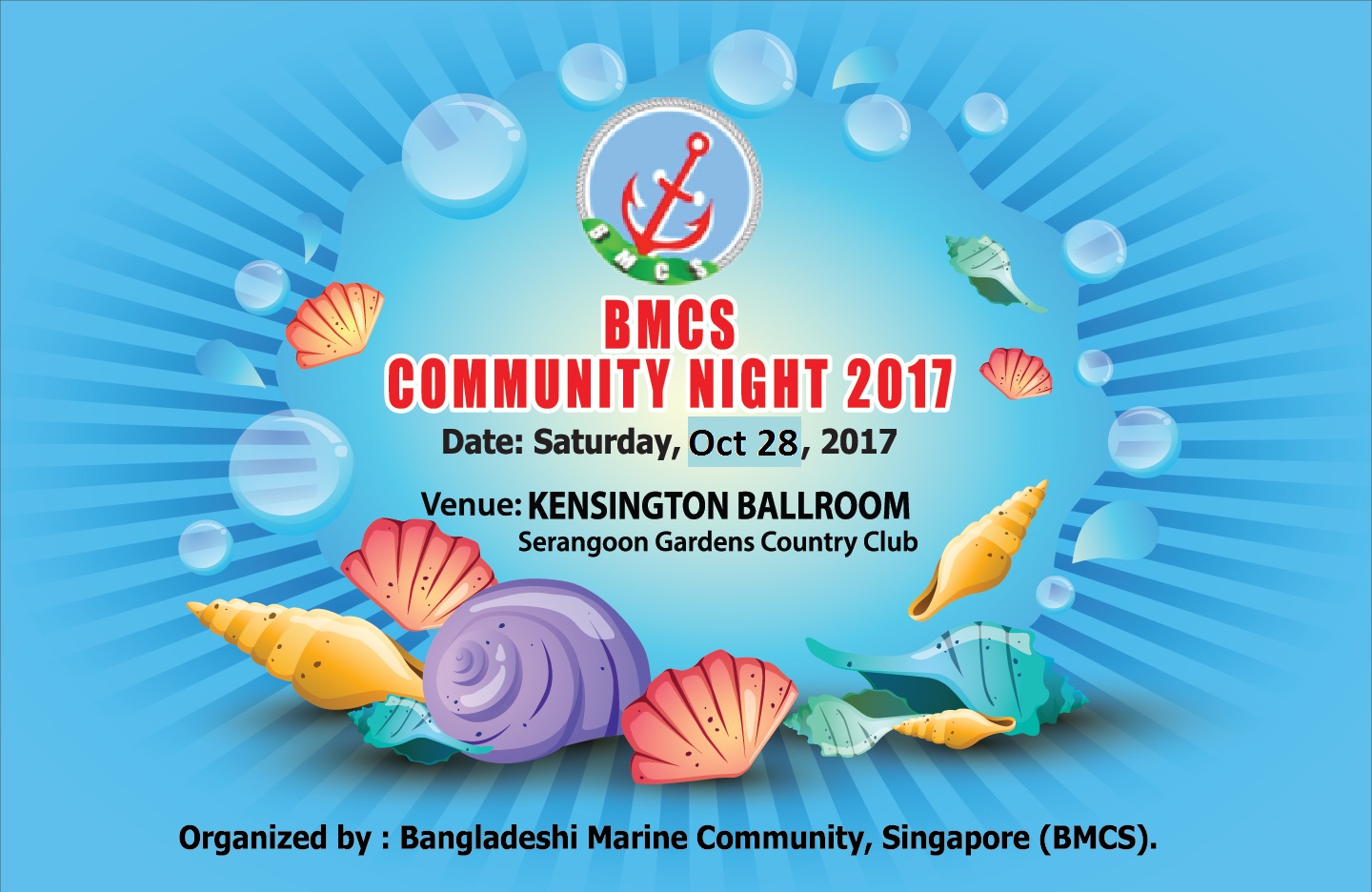 BMCS Community Night : 28 Oct 2017 @ Serangoon Gardens CC, Singapore
Dear Sirs / Respected Members of BMCS,
Salam and Good Day.
We are glad to inform you that, we have got very encouraging response from shipping community representatives ie SSA, SMOU, SMA, Classification Societies and few more; who have confirmed their attendance at the event.
Therefore please register your names with Group Representatives as soon as possible.
Date: & Time: Saturday, Oct 28, 2017 . From 7pm- 10:30 pm





Venue: Kensington Ballroom, Serangoon Gardens Country Club, 22 Kensington Park Road, Singapore 557271
Attire : Business & Smart Casual
Event Sponsor: LUKOIL

Registration will close on 15 Oct 2017.

Thank You.
Sincerely Yours
On behalf of BMCS Council
Emdad (29)
General Secretary
BANGLADESHI MARINE COMMUNITY,SINGAPORE.
Email: secretary.bmcs@yahoo.com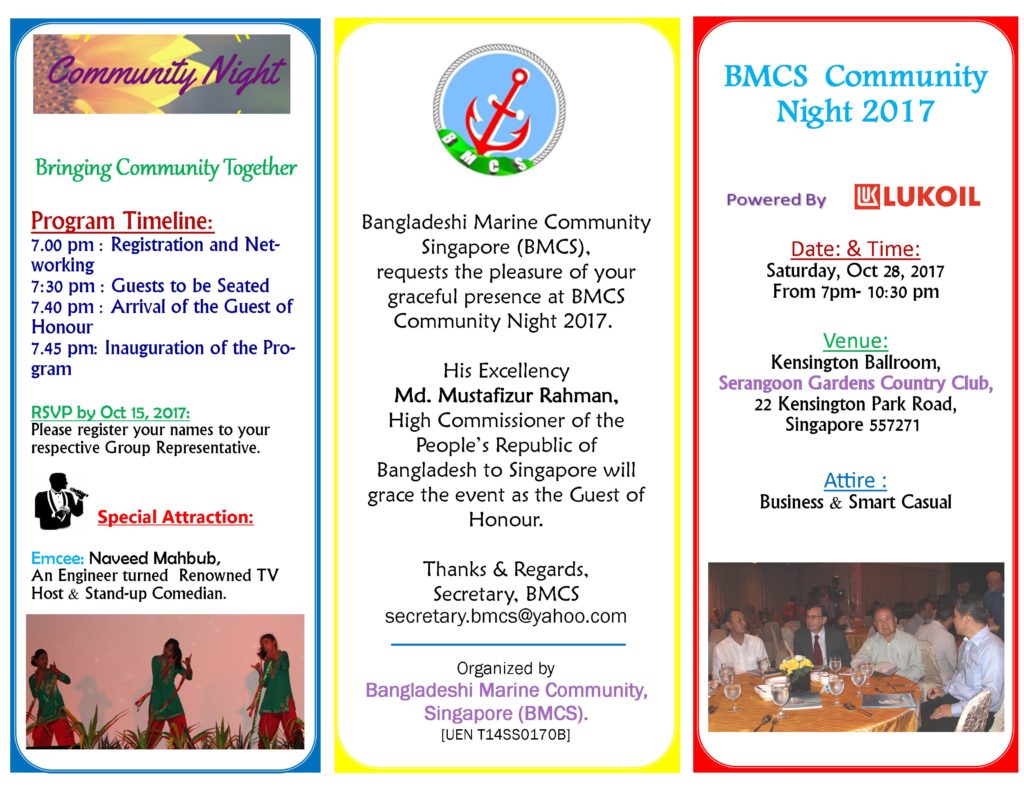 Save
Save
Save
Save