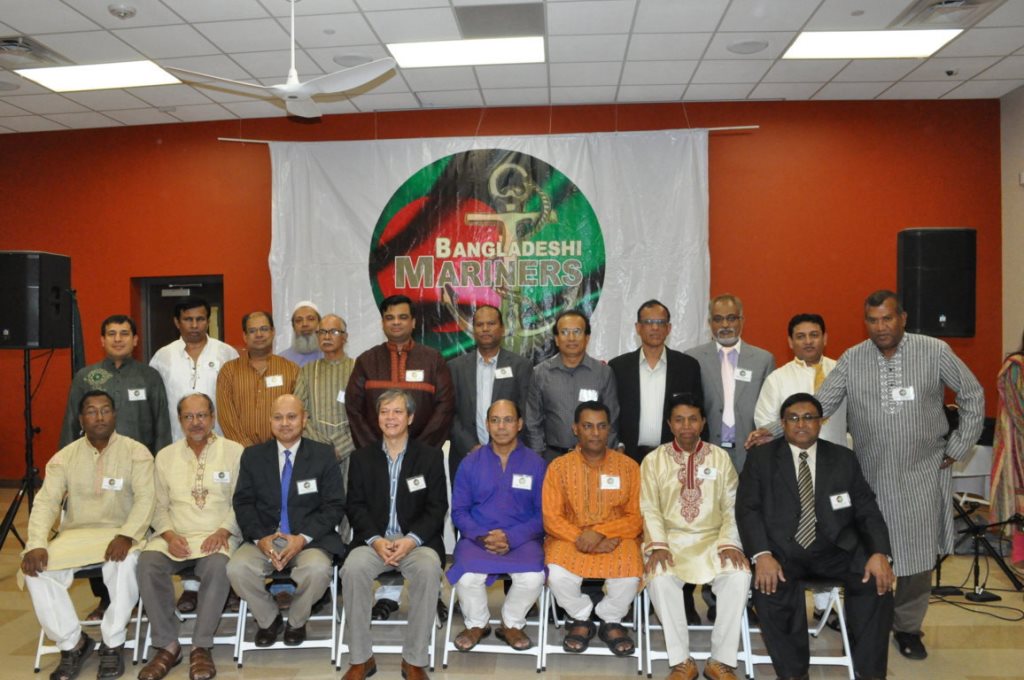 BD Mariners' get-together in Houston 2015
October 9-11, 2105 A get together was arranged by the Bangladeshi Mariners in Houston. 

A group of Bangladeshi mariners also convened similar gathering in November of 2013 in New Orleans. 

The group worked hard to make gatherings a success. Lots of hard work and coordination was necessary to make this happen.

About 30 mariners, friends […]
This is to let our community members know as to what a good time we had in Houston, Texas last week-end.
Hassan Quddus, Dehlvi, Amir Hussein and many others were involved in planning and hosting this event. At least two mariners from Canada, two from Bangladesh and two from UK joined the gathering. Our members from other parts of USA also joined including Suhrawardy from New Jersey and Munir from New Orleans, La.
The celebrations started on 9th evening with a grand dinner at Maharaja Restaurant. We introduced ourselves. Billah of 4th batch impressed everybody with his songs. On 10th morning there was breakfast with Halwa, Puri and Bhaji. In the evening there was a dinner in a community hall. Ghulam Hussain of 11th batch made it his show by rendering some wonderful songs. I was asked by the organizers to say a few words. I called up on the community to remain united and help each other. Ex-Academy, Ex-Navy, Ex-fisheries or even direct entry should make no difference. Together we should move forward. This does not prevent Juldians to have their own old boys association which will soon become old boys and girls association. Next day (final day) 11th October we had a picnic type lunch in a Texas Park.
I was very happy to see our mariners venturing into other fields and making equally good contributions. They joined ship-building, pharmaceutical industries and IT.
I hope such re-unions in Bangladesh, UK-Europe, US-Canada, Australia-NZ and Singapore will make our bond stronger.
I shall conclude by requesting our community members to see present issue of WMU journal where Moin has been featured as the Director General of IMSO. May Allah grant us (our community) more success and glory.
Fazlur (1st Batch)
———————
Courtesy: FR Chowdhury (1st) and http://www.juldians.org/