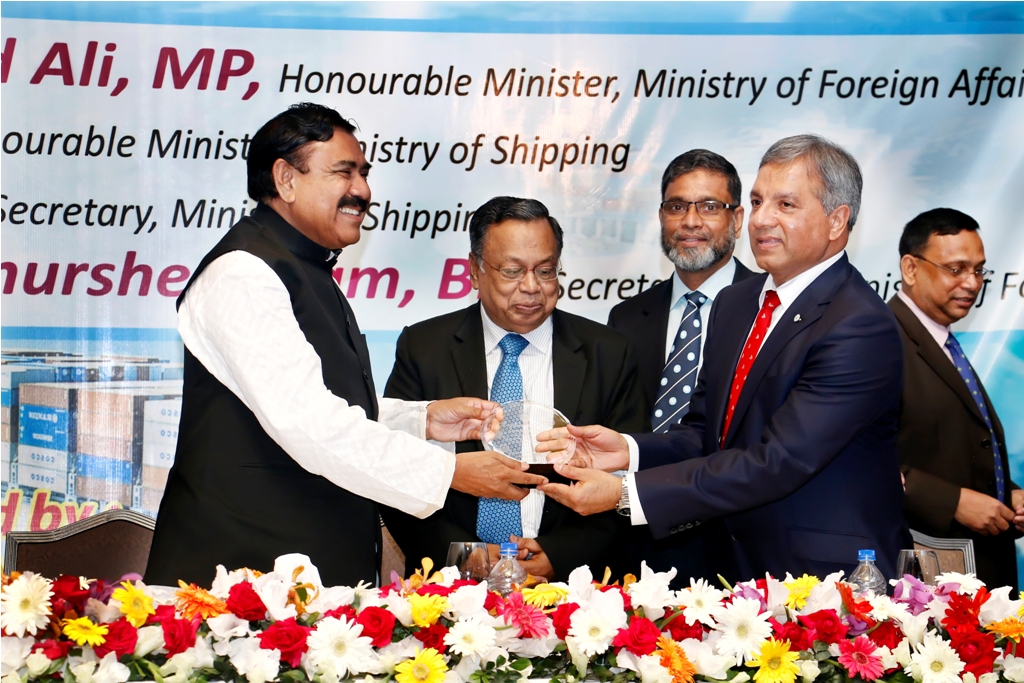 Capt. Moin – Elected Director General of IMSO
Dear All Global BD Mariners,
Assalamu Alaikum,
We all BD Mariners feel so delighted to see the attached invitation card of Reception Ceremony for Capt. Moin for being elected Director General of IMSO. It is a proud moment for all Bangladeshi mariners to be able to celebrate the success of our fellow Mariner Capt. Moin Ahmed at a national level.
The decision of the Ministry of Shipping to join hands with the Maritime Forum to celebrate the occasion, and the Ministry of Foreign Affairs to participate in the same has brought our BD Mariners to an elevated position and it is a formal recognition to the BD Mariners by the Government of Bangladesh.
From the Invitation Card's programme, it is noted that, A crest will be handed over to Capt. Moin on behalf of the Maritime Forum. I would humbly request Zillur Sir to post us few photos after the celebration.
We all BD Mariners wish the reception/celebration every success and may Allah grant many more success to Bangladeshi mariners and to Bangladesh.
Kind regards
Baten (18, Singapore)
==== Old Memories ======
At the end of my Master Oral (1991), Examiner asked an unusual question, "tell me a memorable event you encountered at sea."
Some faces of rescued fishermen flashed instantly and I told the story of an wooden cap-sized boat near Chittagong outer anchorage with strong monsoon weather. The boat was drifting towards sea in between many anchored vessels. Sikdar Al Mamun (18th batch, 4th Officer, 1987) was on watch (Banglar Alo). He called the Master. Capt came on Bridge, called anchor station and ran after the cap-sized boat grabbed by few feared fishermen. It was a difficult manoeuvre in a congested anchorage. By the time all fishermen rescued and brought onboard it was dark. The fishermen were given first aid and milk to drink.  I was onboard and till today remember the faces of feared-to-death fishermen.
It was Capt Moin – who decided to pick up anchor and save the souls of poor fishermen.
Silently I thanked you (Capt Moin) many occasions, please allow me one more time with fellow and brave Mariners.
Rgds/
Mesbah (18, Singapore)