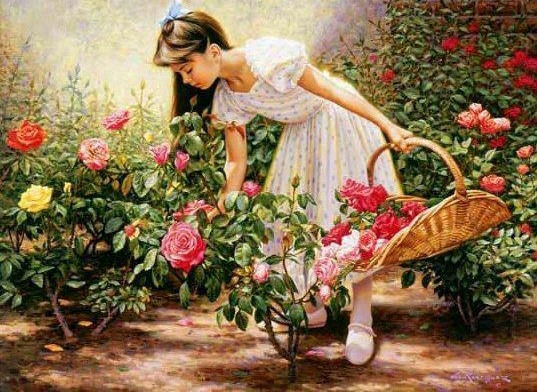 [SMC Magazine 'নোঙর'] The Fairylia – My Secret Dream Corner: Mrittika Mannan Sreyoshee
(Prologue: My daughter – Sreyoshee wrote this story when she was at age of 8 (2009) with a sad heart. I was the reason of sadness. I had just sold her favourite dream house, (Yew Mei Green, Ground floor), where she used to play whole day near a tiny ground floor corner. Within few months she built her dream garden in an imaginary world.  I didn't notice. When I told her, she cried for few days. I ignored.
Life moved ahead. I realized her true and intense sadness a few years later, when I saw a story was lying somewhere in my computer in a folder named" Fairylia – my secret dream corner". Perhaps she forgot to delete it. The story is very simple, with lot of mistakes, an imaginary state of mind and confession of a little girl, living in her World of innocence. She brought a lot of imaginary characters, perhaps picked up from her fairy tale books, without any storyline relevance to share her intense sadness and tears –  Mannan).
It is a sad day. The sky seemed so upset. I was sitting in the secret garden of my house. I felt very upset because my father is selling our house. Especially, when I had built a wonderful secret world right there in my garden. It was a world of fantasy. I called it the 'Fairylia' and the four friends who led me to that magical world. They were Patricia, the chef of the fairy queen, Queen Jessica and Bella, the magical horse.
I was afraid I would never be able to see them again. Soon it became night. I went to sleep. Suddenly I heard a familiar voice. I immediately recognised the voice. It was Patricia. She sounded like she needed help. I rushed to the secret garden where the door to Fairylia was. Fairylia was usually very beautiful and green but that day it seemed so dry and full of sadness. Patricia explained that the magic in Fairylia was running out and when the last speck of magic is gone, all the evil creatures from the outland would be able to enter Fairylia and destroy the beauty of it.
She also said that Queen Jessica was kidnapped by her evil sister, Coral so she could not renew the magic and her army from the outland could destroy Fairylia. And Coral imprisoned Queen Jessica where no one from Fairylia could visit. Then I had an idea. I asked Patricia if anyone knew where Coral kept Queen Jessica. Patricia answered yes but no one in Fairylia could go there. It was against the rules. I was very angry because even when they have to save their world they have to follow the rules. I affirmed "Since I'm human and I'm not from Fairylia, I am sure I shall find a way to save the queen.
I thought I could go there and bring Queen Jessica back so she could renew the magic. Patricia cried out "That is a wonderful idea, dear." I asked her where Queen Jessica was. Patricia answered at the top of Finding Pool hill. I immediately recognised the place. Queen Jessica always loved that place. I set out for finding Pool hill right away. On my way I accidentally stepped on mud and could not get out because some creatures that have not ever seen before were pulling me in the mud. I started to panic because if I don't reach to the pool hill on time, it might be too late to renew the magic. Just than Bella was walking past and saw me having trouble with the creatures. She helped me get out of the mud. She told me the creatures were called mud wobbles. I told her about Queen Jessica and her evil sister.
She was in shock too. Without wasting any time, we rushed off to the Pool hill. We found her struggling to get through some ropes that she was tied up with. I untied her and we rushed to the palace where Queen Jessica could do her renewing spell. She chanted a spell right away.
For a few minutes nothing happened. I was worried that it might have been too late. However, soon when we went out of the palace, everything was beautiful again. I heaved a sigh of relief. We all knew Fairylia was safe again. When I was getting out of Fairylia, I told Queen Jessica that I was shifting to another house and I would never be able to see her and all of my other friends ever again. On hearing that Queen Jessica ran back to the palace and got me a bracelet. She told me that whenever I want to visit Fairylia, I could wish on it to come here. She told me everyone in Fairylia was very grateful to me.
I am leaving my Fairylia tonight with my parents. I am sad. I am trying to hold my tears so as not to show my parents.

PDF Version [Published at SMC Magazine "নোঙর"  May 2014]
———————————-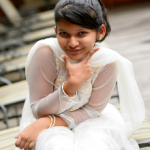 [Mrittika Mannan Sreyoshee A brave, smart and dreamy girl of 13 years, studying in secondary one. Indisciplined and messy, she constantly tries to have fun from studies without success. At least once a week, her father receives some e-mail complaints from school but somehow she manages to keep it a secret from her Mother.  Music and friends are her life. She loves to fight with younger brother (6) which she thinks only fun at home. She is the daughter of Monzurul Mannan (24C).]